Neuenburg Castle was established c. 1090 by Count Louis the Springer, with magnificent extensions added until 1230 under the Landgraves of Thuringia. An extensive complex was developed, with splendid residential buildings, the unique double chapel, mighty walls and towers, and a large outer ward. Enclosing an area of some 30,000 m2, Neuenburg Castle is three times as large as the Wartburg, and indeed one of the largest castles in Germany!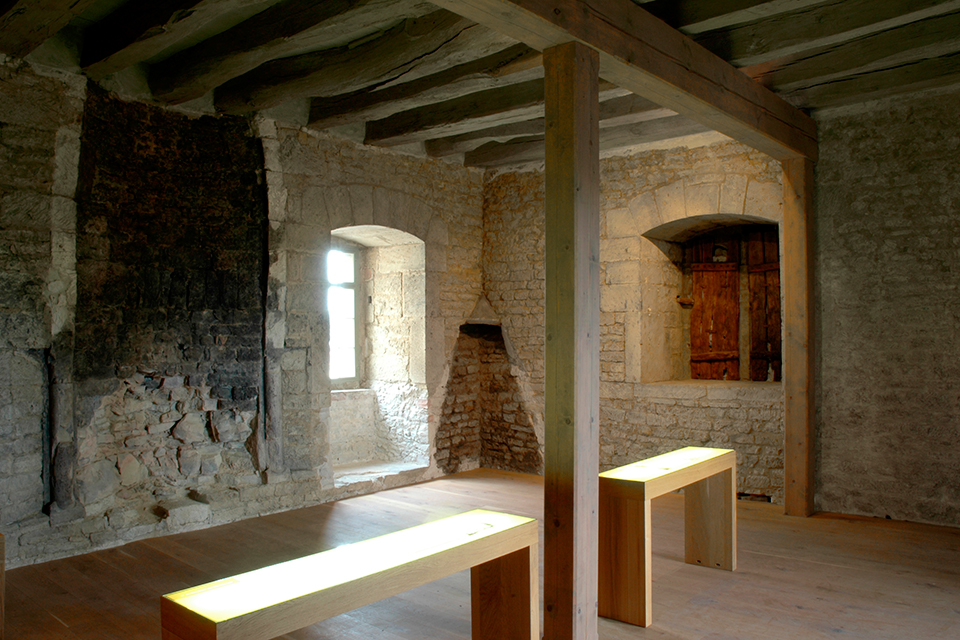 Even today, the central buildings are clearly visible, such as the building housing the great hall, or the keep. They are explained vividly in the modern exhibition "Castle & Rulers". Visitors gain insights into the history of the castle's construction, dynasties and dominion, with presentations of authentic findings and unique original pieces such as the Neuenburg ornamental horse trapping.
Visitors pass through doors once used by Emperor Barbarossa or Elizabeth of Thuringia, and can, for example, explore the remains of what was once a modern hot-air heating system. They can even see the double-seated latrine shafts, i.e. mediaeval toilets!
Neuenburg Castle is also one of Germany's most important literary destinations, as this is where the poet Heinrich von Veldeke completed the Eneas Romance, the first courtly epic poem written in Middle High German.