"The double chapel of the castle belonging to the old Thuringian landgraves of Freiburg an der Unstrut is a showpiece of artistic perfection. The column capitals may be the most perfect remaining piece of mediaeval ornamentation."
This description by the well-known Prussian conservationist Ferdinand von Quast in 1852 shows how overwhelmed he was by the beauty of the famous Neuenburg Romanesque double chapel. To this day, the captivating construction with its outstanding ornamental art and extraordinary architectural embellishments takes wide-eyed visitors' breath away. It is a jewel in the crown of the Romanesque Route!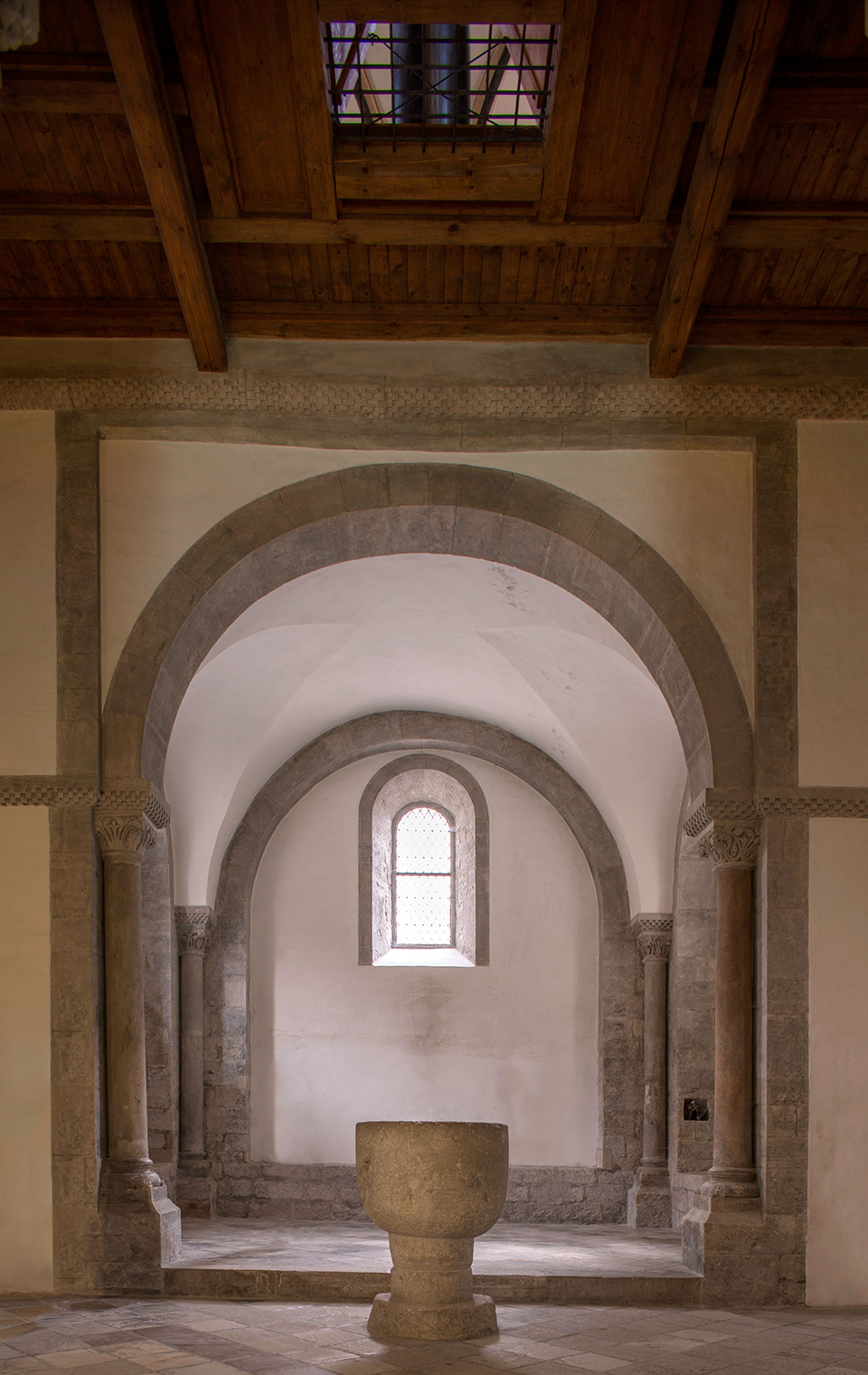 Work began on this architectural gem in 1170/75, with the conversion of an older one-storeyed castle chapel. The double chapel consists in two naves, one above the other, connected by an opening. The lower storey held services for the castle workers, while the magnificent upper storey was a private oratory for the royal family.