"Burgwirtschaft" castle inn
Every day, the serving lasses and lads and the keeper of the "Burgwirtschaft" inn attend to the needs of hungry and thirsty visitors to Neuenburg Castle. At the Küchenmeisterei, they serve hearty food, steaming soups, crisp salads, tasty tidbits, sumptuous spreads, fine wines, coffee, cake and much more. From time to time, the servants put on a spectacle while the innkeeper serves and entertains his guests with his sharp, witty tongue.
In good weather, the terrace in front of the Küchenmeisterei is also opened, giving guests a chance to spend many a sunny moment in the impressive outer ward.
The "Burgwirtschaft" has special menus on hand for groups of travellers. Lunch, coffee or evening meals can be combined with a guided tour or self-led castle viewing. Guests can also taste Saale-Unstrut wines. Group programmes must be booked in advance.
Contact details
Burgwirtschaft Schloss Neuenburg GmbH
Schloss 1a
06632 Freyburg (Unstrut)
+49 34464 368380
WINE TAVERN AT THE MUSEUM OF WINE
The Saxony-Anhalt Museum of Wine was opened in Neuenburg Castle in 1998 to celebrate "1000 years of wine on the Saale and Unstrut". "From festivities to everyday life – the culture of wine in Central Germany", the permanent exhibition, also includes a bar area. Here in the centre of the Saale and Unstrut region, we offer you delicious wines in the atmospheric ambience of the gallery in the vaulted cellar. Take the opportunity to get to know the wines of not just one, but a wide variety of regional wine-growers. At the Neuenburg Castle museum, you can thus enjoy both theory and practice.
Choose from the following:
Classic wine tasting
Rare wine tasting
Culinary wine tasting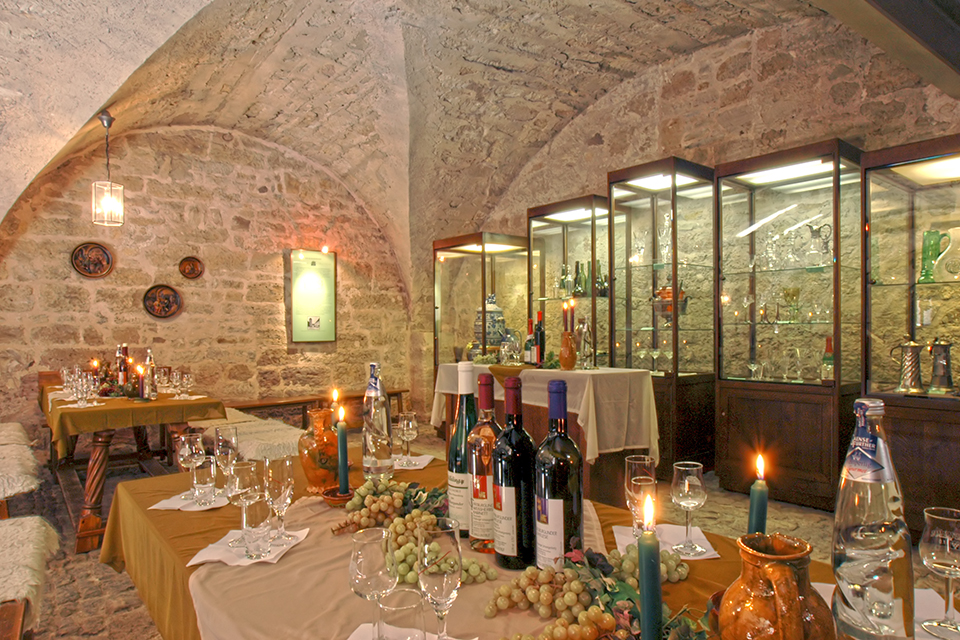 Contact
T: + 49 34464 262-62
In 2013, the new distillery for brandy and fruit brandies was opened in the courtyard of the outer ward. In search of the perfect flavour experience, master distiller Matthias Hempel loves to experiment, focusing mainly, but not exclusively, on wild fruit varieties from local orchards, such as rowan berries, chequers, medlars, sloes or cornelian cherries.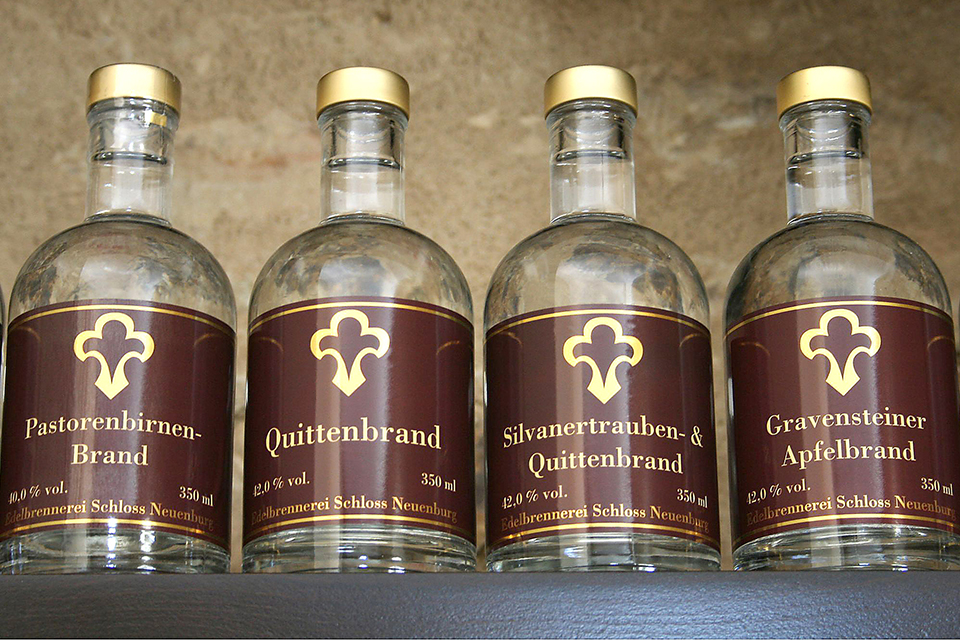 Matthias learned his trade as a master distiller in Bavaria, Baden-Württemberg and Saxony. After being awarded the title "Newcomer of the Year 2014", he advanced to the elite group of "Selected Distilleries 2015" at the "Destillata" in Salzburg. In 2017 he was awarded the "Saxony-Anhalt Culinary Star".
See for yourself and be whisked off into the world of spirits with a guided tour of the distillery, including tastings of distilled brandies, spirits and liqueurs. For some time now, the select portfolio has also included a castle whisky.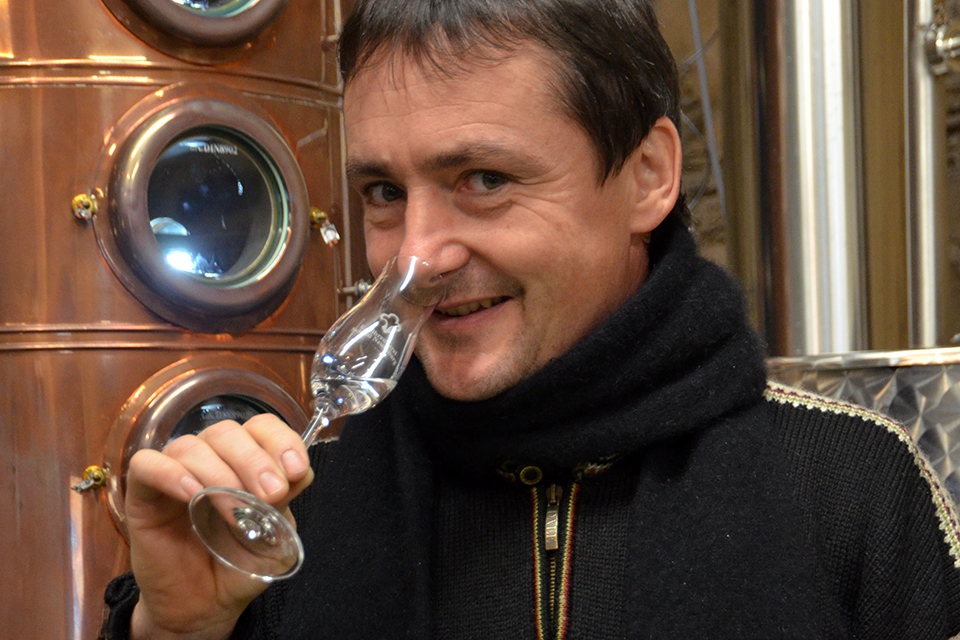 Contact
Edelbrennerei Schloss Neuenburg
T: +49 34464 6657-99
M: +49 170 5447007